Hall of Fame
To be consider for the Walnut Golf HOF you must have accomplish at least 7 of the following:
1 Be consider a Varsity Player at least 2 years
2 Be a 1st Team All League at least Twice
3 Have a GPA of at least 3.0
4 Play on a CIF Championship Team
5 Play in a least the 2nd round of the CIF Individual Championship
6 Play in 1 or more Team State Match
7 Play in at least 3 CIF Individuals
8 Win 1 or more Hacienda League Championship
9 Make a hole in one in a Match or Tournament or set a school scoring record
10 Have the Coach vote you in
11 Have the team vote and receive 80% of there vote
12 Be Hacienda all Academic 1st Team
13 Having a GPA of 3.90 after 7 semester will count Double
14 Play 4 years JV of Varsity
___________________________________________
Below are the player(s) that made the list: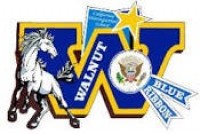 Brian Wang
Brian Wang:
From 9th to 11th grade I had countless tournaments which have included many high and lows but my dad was there for all of them and help me through the roughest of time. But this year I wasn't seen much because of the young and talented varsity team, which I hope when I leave they will be State Champs. ( clap clap clap ) I also have to thank coach for coming to the shop and encouraging me to do by best from time to time. Throughout my golf career this award is by far one of the most prestigious awards I could hope to receive but this award really goes to my dad because he has done more then anyone could imaged. Having to balance a busy work schedule and the unpredictable starting and finishing times of golf he still manages to bring me to practise on time without a doubt. My dad is the one that truly deserves this award.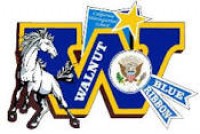 Rami Abdou
Rami Abdou:
Accomplished: 7 of 14
1 Be consider a Varsity Player at least 2 years
2 Be a 1st Team All League at least Twice
3 Have a GPA of at least 3.0
5 Play in a least the 2nd round of the CIF Individual Championship
7 Play in at least 3 CIF Individuals
8 Win 1 or more Hacienda League Championship
12 Be Hacienda all Academic 1st Team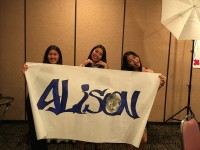 Alison Chang
Alison Chang:
Accomplished: 10 of 14
1 Be consider a Varsity Player at least 2 years
2 Be a 1st Team All League at least Twice
3 Have a GPA of at least 3.0
4 Play on a CIF Championship Team
5 Play in a least the 2nd round of the CIF Individual Championship
6 Play in 1 or more Team State Match
7 Play in at least 3 CIF Individuals
12 Be Hacienda all Academic 1st Team
13 Having a GPA of 3.90 after 7 semester will count Double
14 Play 4 years JV of Varsity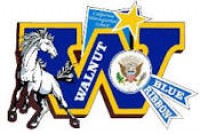 Anabelle Chang
Anabelle Chang:
Accomplished: 9 of 14
1 Be consider a Varsity Player at least 2 years
2 Be a 1st Team All League at least Twice
3 Have a GPA of at least 3.0
4 Play on a CIF Championship Team
5 Play in a least the 2nd round of the CIF Individual Championship
6 Play in 1 or more Team State Match
8 Win 1 or more Hacienda League Championship12 Be Hacienda all Academic 1st Team
13 Having a GPA of 3.90 after 7 semester will count Double
14 Play 4 years JV of Varsity
Katherine Muzi:
Accomplished: 7 of 14
1 Be consider a Varsity Player at least 2 years
2 Be a 1st Team All League at least Twice
3 Have a GPA of at least 3.0
4 Play on a CIF Championship Team
5 Play in a least the 2nd round of the CIF Individual Championship
6 Play in 1 or more Team State Match
8 Win 1 or more Hacienda League Championship
Patricia Wong:
Accomplished: 7 of 14
1 Be consider a Varsity Player at least 2 years
2 Be a 1st Team All League at least Twice
4 Play on a CIF Championship Team
5 Play in a least the 2nd round of the CIF Individual Championship
6 Play in 1 or more Team State Match
7 Play in at least 3 CIF Individuals
10 Have the Coach vote you in