News & Announcements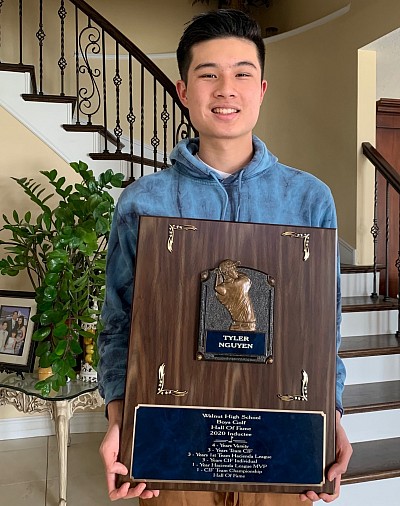 Tyler Nguyen
CONGRATULATIONS!!!


WHS Boys Golf
Hall Of Fame 2020 Inductee
TYLER NGUYEN
4 Years Varsity
3 Years Team CIF
3 Years First Team Hacienda League
3 Years CIF Individual
1 Year Hacienda League MVP
1 Year CIF Team Championship
2020 BOYS AND GIRLS SCHEDULE
Volunteers Tryouts Schedule for Boys and Girls
Boys 
Monday Nov. 30 at Mountain Meadows 1:30 PM
Tuesday Dec. 1 at Mountain Meadows 1:30 PM

Wednesday Dec. 2 at Mountain Meadows 1:30 PM

Thursday Dec. 3 at Mountain Meadows 1:30 PM

Girls 
Monday Nov. 30 at California Country Club 1:30 PM
Tuesday Dec. 1 at California Country Club 1:30 PM

Tentative Varsity Teams 8 Players 
Varsity Teams will play approximately 2 times a week starting March 2021


CONGRATULATIONS
Congratulations to Senior, Tiffany Le, who signed her National Letter of Intent to further her academic and athletic career at UC Riverside.
So proud of you Tiffany!
WALNUT BOYS & GIRLS GOLF TEAM
Please help and support our boys and girls golf team by making a donation. Its a 100% tax-deductible donation. 
THANK YOU For Your Support!
DONATE <-- Click Here !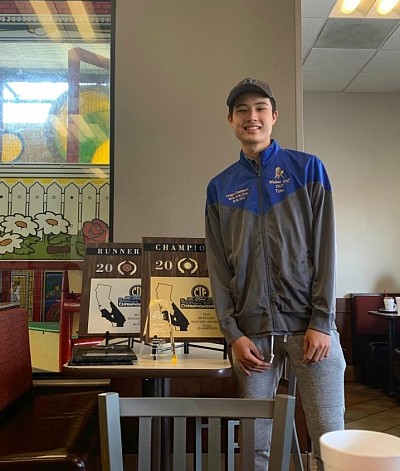 Tyler Nguyen
Tyler Nguyen lives and breathes golf. Committed to play collegiate D1 golf for Manhattan College with both an academic and golf scholarships. We are so proud of you, Tyler, for making your dream a reality! Go Jaspers  
CONGRATULATIONS!
CONGRATULATIONS!
CONGRATULATIONS!


Bryan Yu
WALNUT 191 - WEST COVINA 227
Senior Bryan Yu shot a one under par 35 today at Mountain ⛰ Meadows GC to lead Walnut to a 191 to 227 victory over West Covina High.


It was the Hacienda League opener Walnut , The team is looking for there 8 straight Hacienda leagueChampionship. 


Freshman Austin Hou and senior Tyler Nghyen shot one over  38 followed by sophomores  Kelvin Wong and Nicholas Heng shooting four over par 40.


The team will play tomorrow at West Covina home 🏡 course South Hills CC.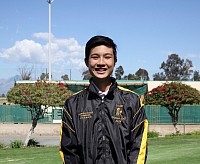 Walnut 199 - Western Christian 219
Today at California Country Club, Tyler Nguyen shot 1 under par 35 to lead Walnut varsity boys team to a 199 to 219 victory over Western Christian.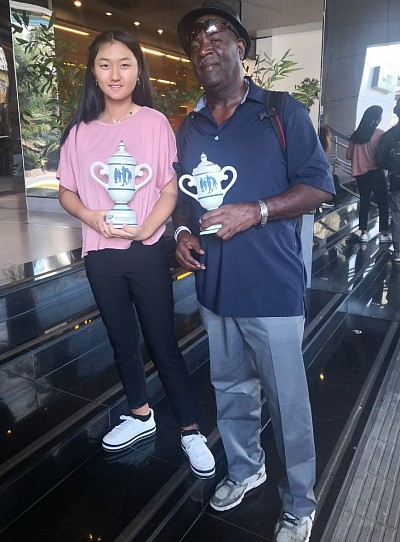 CONGRATULATIONS!!!!
Future Walnut player, Jazmine Yoon finished second in Central American Championship and our very own Coach Woods finished third. Congratulation to both.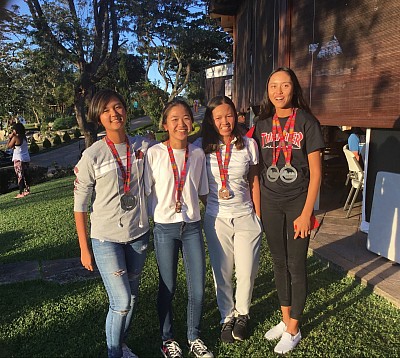 Esther Lee, Kylie Lau, Isabelle San Antonio, Tiffany Le
2019 Guatemala Amatuer Championship
Walnuts Golfers Junior Tiffany Le Sophomore Isabelle San Antonio Sophomore Esther Lee and Freshman Kylie Lau , All four Walnut Golfers played well in the 2019 Guatemala amateur 72 holes golf ️‍♀️Tournament  championship. Tiffany Le a high school junior finish second to Marianna Vilades a Junior at  University of Texas El Paso, The tournament  was played in San Isidro Guatemala just outside of Guatemala City. Isabelle San Antonio a high school sophomore  and Kylie Lau a high school freshman finished tied for eighth place with sophomore Esther Lee finishing in 12th place. The tournament was played over four consecutive days November 27 28th 29th and 30th.  All the players had a great time with other players from Puerto Rico,Chile,Costa Rica,South Korea Panama 🇵🇦 and Guatemala. All the players are looking forward to coming back next year where the winner will get an automatic berth into the British junior amateur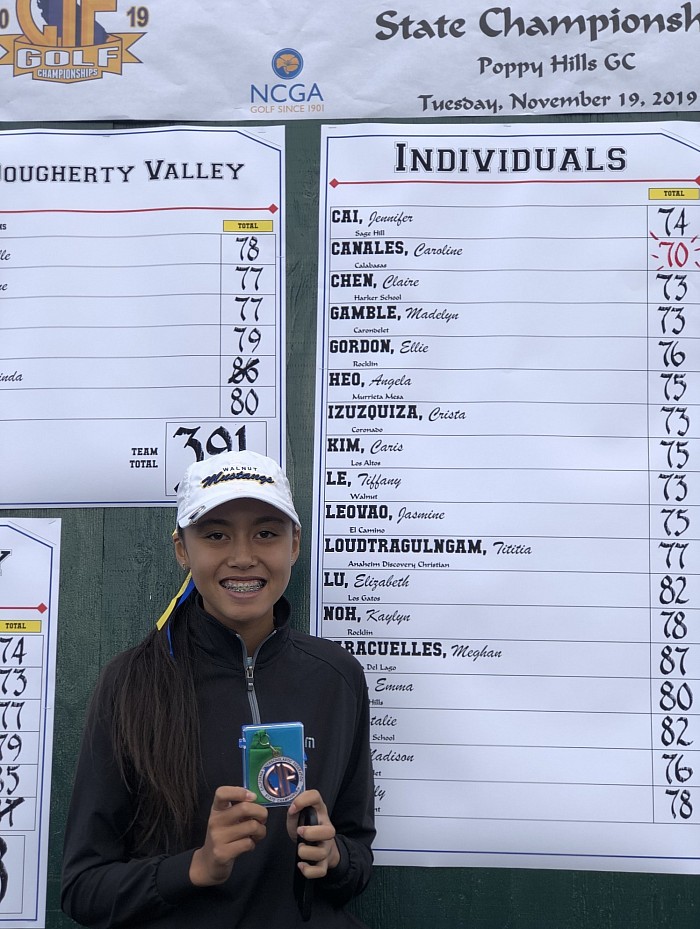 Tiffany Le a medalist at 2019 CIF State Girls High School Championship at Poppy Hills GC