News & Announcements
CIF Individuals Qualifying at Soule Park GC
Congratulations to our girls for a remarkable job to never give up as each one of them worked hard and played their best in a 46 degree freezing weather, competing among 124 kids for one of the 36 spots of CIF Individual qualifying held on 10/28 at Soule Park Golf Course in Ojai.
4 of the girls: Tiffany Le (71), Isabelle San Antonio (73), Taylor Fan (75) and Kylie Lau (77) will move on to CIF Individuals Championship on 11/7 at Western Hills Country Club.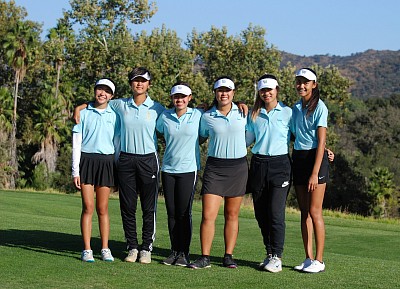 Kylie Lau, Esther Lee, Isabelle San Antonio, Emma Hsieh, Taylor Fan, Tiffany Le
Walnut Girls win Hacienda League Championship!
The Lady Mustangs have captured another Hacienda League Championship with an undefeated 10-0 record. The team has secured themselves a spot in CIF Divisional Team Championship at Elkins Ranch GC on November 4th along with 6 players in CIF Individual at Soule Park GC on October 28th.  Tiffany Le, a junior, led the team with combined scores of 143 (71,72) followed by Esther Lee 147 (73,74) Taylor Fan 151 (76,75), Kylie Lau 153 (77,76), Isabelle San Anotonio 155 (77,78) and Emma Hsieh 157 (79,78). The team will carry this momentum into the post season.  
Lady Mustangs won the Championship after a nail-biting finish!!!
Big win for WHS girl's golf team during its annual Lady Mustang Invitational held at California Country Club on Monday October 7, as both the Championship and A-flight team took first place in this event.
It was especially nerve-racking watching the Championship team battle it out with Troy High School Warrior as both team fought hard for the title of Team Champions. With the score of 371-372, Lady Mustang took the lead by 1 stroke and regained the title that they had lost last year to the Warriors.
Walnut vs Mater Dei at California Country Club
Walnut 187 - Mater Dei 216
Freshman Kylie Lau lead the team with a 3 under par (34) round along with teammates Esther 38, Isabelle 38, Lauren 38 and Naomi 39 to defeat Mater Dei for the second time of the season. The girls are looking good as they prepare themselves toward CIF.
Walnut vs Mater Dei at Santa Anna Country Club
WALNUT 188 - MATER DEI 208
The girls golf team are looking pretty steady as they played against Mater Dei. Team leading score lead by junior, Tiffany Le, with a 3 under par of 33 followed with Naomi and Lea with a 38, Taylor 39, Lauren 40 and Michelle at 43. 
Let's keep up the great work!
Back to Back Champions at Central Section Tournament in Bakerfield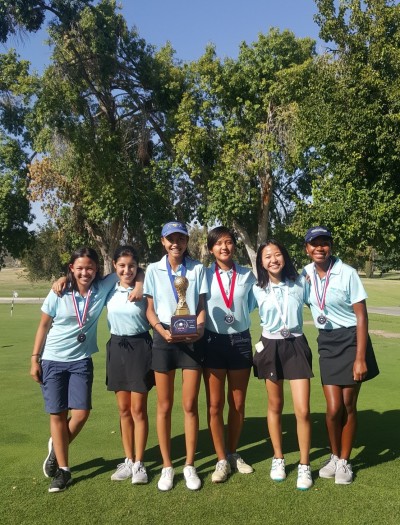 Congratulations to our Girls Golf team for defending their title at the 6th Annual Central Section Tournament. Our two teams took first and second place with total scores of 371 and 422. Tiffany Le lead the team with the tournament's lowest score recorded and defending her individual score title with a score of 71, one under par. Also congratulations to Esther Lee 72, Kylie Lau 73, Isabelle San Antonio 75, Michelle Cheng 76, Megan Carrigan 80 and Kayla Loera 84 for placing in the top 12 for individuals. Way to kick off the season with a win!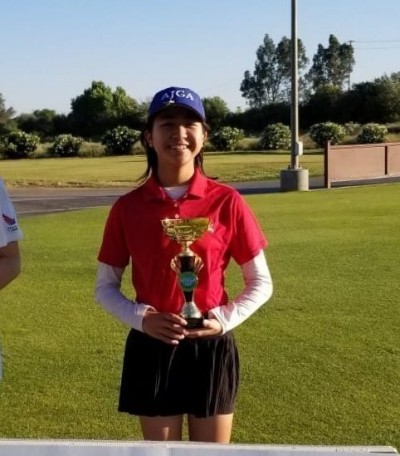 1st Place IMG World Qualified at Oak Valley Country Club
Congratulations to Kylie Lau on her 1st place finished in IMG World qualifier at Oak Valley Country Club  with a 2 under par. Way to go Kylie!
Moving On to State Qualifier!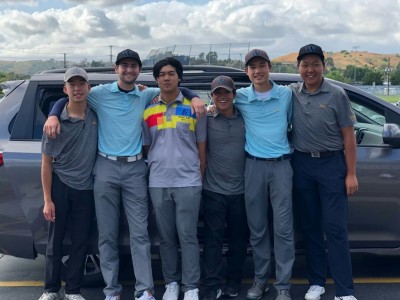 Tyler Nguyen shot a one under par 70 to lead the Walnut Boys golf team to the State Championship. They defeated Foothills 375 to 376.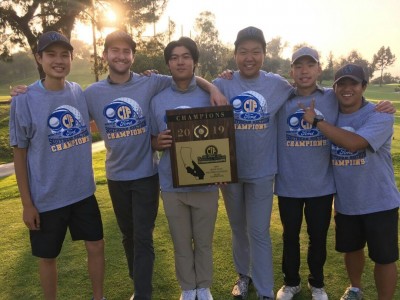 2019 CIF CHAMPIONS
Congratulations
to Alrik Pan and his Walnut teammates on winning the CIF team championship, Despite a double bogey on the 18 hole Alrik shot a 4 under par 68 to lead Walnut to a 370 to 375 win over Diamond Bar. Walnut now moves on to the State Qualifying Tournament on Thursday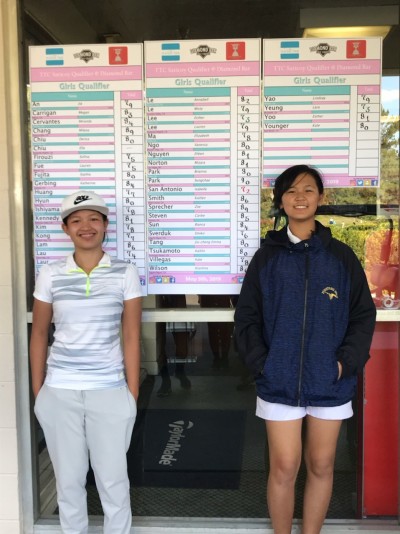 Congratulations to Isabelle San Antonio who shot a one under par with 71 taking 1st place and Esther Lee who shot even par at 72 tied for second at Diamond Bar golf course. Both qualified for the Toyota Tour Cup tournament.
Congratulations to Alrik Pan on winning the 2019 Hacienda League Individual Championship, his 3rd in 4 years.
Alrik along with 2nd place finisher Tyler Nguyen and 3rd place Jesse Peh will play on Monday with Brendan Yeates (4th) ,Peter Zhang (6th) and Ethan Chang (7th)at the CIF Individual championship on Monday May 6 at River Ridge GC In Oxnard. 
Alrik 211 ( 69,71,71 ) 5 under par was the second lowest total in league history, Tyler 220 ( 68,72,80 ) and Jesse 226 ( 75,75,76 ) were the top 3 finishers. 
Walnut High Players took 6 of the 7 Individuals spots that was allocated to the league by CIF, Diamond Ranch player won the other spot